VISION STATEMENT: To deliver learning solutions that Activates the thinking & learnability, Inspires the desire to change and Motivates the implementation process. That's the A.I.M.
"ASPIRE TRAINING SOLUTIONS".. Was born out of a simple thought, to make a difference in the way the training programs and learning solutions are delivered to and executed with the audience. Transition is a continuous process that never ends and a unison of skills, attitude and habits become our "Habitude"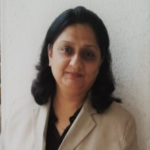 (Head – Corporate Trainings)
With an overall experience of 12+ years in the Learning and Development domain, Anjali has delivered training in various sectors. She started her career in Healthcare and has previously worked as Nutritionist and Wellness-product promoter. She has delivered training programs for companies in Pune, Nagpur, Chennai, Aurangabad, Kolhapur, Nasik & Mumbai.
Anjali has a unique style of training and facilitation, and she focuses on two aspects: "people connect" and 'interactive' environment in her training programs. Her emphasis during the sessions is on "learning with fun" and she believes that this happens only when the participants get a hands-on experience of the concepts through activities.
As a result of these activities and training games, they learn and share more. She is an enthusiastic and passionate facilitator who uses her knowledge of behavioral skills to bring out the best in an individual via motivation, rational reasoning and compassion.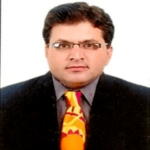 (Head – Leadership Trainings)
Yogesh comes with an overall experience of 20 years+ in Sales and Business development, Sales enabling &coaching, Profit Centre Operations and Sales & marketing Management.  He has facilitated and coached clients from various industries pan India over the years. He has worked at various leadership positions during his tenure and is well-versed with the transforming digital era.
As a corporate trainer, Yogesh has been recognized for creating stimulating and interactive learning environments, encouraging participation and individual creativity. In addition to this he improvises the content to suit the experience level and knowledge levels of the participants and trainees. 
He is a Mechanical Engineer with Business Management (PGDBM) credential from Symbiosis Institute of Management Pune, Diploma in Marketing Management from L. N Welingnkar Inst. Of Mgmt Studies and an executive MBA from NIBM Global in International Marketing and Finance.
(Head – Employability Trainings)
Result-oriented & a corporate facilitator & trainer with an extensive experience of eight years in Education management and training and development domain, this is how Swapnila is known amongst her peers, trainees and acquaintances. 
She is an effective communicator with the ability to interact with senior leadership, management, and establish rapport with team members to foster personal excellence. Well-versed in different teaching procedures because of her engagements with various professional communities.
Swapnila demonstrates high level communication/organizational skills in mentoring, sharing feedback, building morale, implementing initiatives and providing recommendations on product enhancements. 
She is an Alumni of Fergusson College Pune and a certified French language trainer Alliance Francaise& Ranade Institute, Pune, India. She loves to enhance the people skills of her trainees and mentees from the educational and corporate sector.